In Memory
Jeff Snodgrass VIEW PROFILE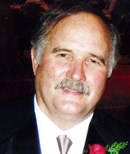 SNODGRASS, Jeff Russell born on September 23, 1951 in Tucson, AZ, died unexpectedly at home on May 20, 2017. He lived his 65 years of life to the very fullest. Jeff was known to be a man who never held back from being completely himself and for devoting his time and passion to what he loved most in life, his family and the great outdoors. He inspired all three of his children to excel in team sports as well as academics, and to enjoy camping, hunting, hiking, fishing, and exploring the wilderness. He loved learning about wild animals in their habitat, and he was dedicated to creating an animal-loving home where his children could raise and ride their own horses, and care for many dog and cat pets over the years. He was very sentimental about celebrating every holiday and taking vacations with his family, making sure they carried on with fun traditions in the same way, year after year. After sending his children through college and becoming a proud and active grandparent of two, Jeff cared for his elderly parents at home. Thanks to his ferocious commitment to providing quality care at home for their final years, Jeff's father, Marvin, lived to be 90 and his mother, Anne, lived to be 99 and a half. In high school Jeff played all state guard on the 1969 CDO football team, earning a football scholarship to Ft Lewis College in Durango, CO. He decided to pursue an adventure working in Prudhoe Bay on the Alaskan Pipeline and when he returned to Arizona, he dedicated himself to becoming a Journeyman with Ironworkers Local 75. During his thirty-year career as an Ironworker, what he enjoyed most was being a foreman and supporting his fellow workers. In 2016 Jeff was honored as a lifetime Journeyman. Jeff and Lisa Largen met and married shortly after his return from Alaska, making their home in Tucson and raising three children, Elizabeth, Marvin and Jennifer. Though they divorced, they remained good friends and devoted co-parents. Jeff lived with integrity and had utmost respect for the instinctual and for what came naturally and without any pretense. He could be counted on for always 'telling it like he saw it.' As his children liked to say about him, "Dad was our rock." Jeff will be profoundly missed as a trusted and beloved father, grandfather, brother, uncle, cousin, friend and good neighbor. His 'boys', Duke and Jake, remain on point for Jeff, their favorite hunter. Jeff is survived by his children, Elizabeth Lowe (Micah), Marvin Snodgrass, Jennifer Snodgrass; his grandchildren, Brooke Lowe and Gavin Lowe; his sisters, Judy Mohr and Susan Scott; his nephew, Jeff Jewett; niece, Robyn Jimenez (Javier) and their children, Leo, Mateo and Otello. Services will be held on Saturday, June 3, 2017 at 10:00 a.m. at St Andrew's Presbyterian Church Chapel, 7650 N. Paseo Del Norte, Tucson, AZ 85704. In lieu of flowers, please send donations to Jeff's favorite charities: Pima Animal Care Center, Rocky Mountain Elk Foundation, or Catalina State Park. Arrangements by ADAIR FUNERAL HOMES, Avalon Chapel.
Published in the Arizona Daily Star on May 28, 2017 - See more at: http://www.legacy.com/obituaries/tucson/obituary.aspx?n=jeff-russell-snodgrass&pid=185641105&fhid=2499&f=portal#sthash.s2a8bu1q.dpuf
Click here to see Jeff's last Profile entry.