In Memory
Diane Case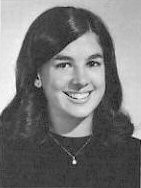 Obituary from the Arizona daily Star:
CASE, Diane Anona June 14, 1951 to January 11, 1997. Born in Tucson. Graduate of Canyon del Oro High School. Worked for the Sabino Canyon shuttle for six years.
Survived by parents, Richard and Juanita Case, Tucson; grandfather, Russell Clark Case, CA; bothers, Stephen (Leticia) Case, Tucson, and Richard (Deb) Case, NH; nieces and nephew, Gretchen, Tessa, Tanya, Caroline, and Mitchell.
Diane worked as a volunteer for Handy Dogs. She was an avid hiker and lover of the outdoors, in constant search of a new adventure. She will really be missed by her favorite hiking buddy ``Nugget''. Friends will always remember her bright eyes and contagious smile. Please join us for a memorial tram ride up Sabino Canyon, Friday, January 17 at 11:00 a.m. There will be a brief service at the summit. Reservations required. Call: 749-2327.
In lieu of flowers, donations may be made in Diane's name to the Humane Society, 3450 N. Kelvin Blvd, Tucson, 85716.
The memories are endless: wonderful, funny, extraordinary times that we can look back on to enrich our souls.