Faculty
Teachers and Administrators we remember... Send us your stories about your favorites and we'll post them..
GEORGE DEGREGORI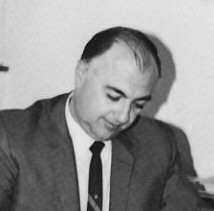 RICK WILSON
BOB WILLIS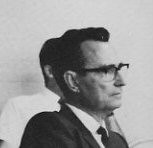 ETHELYN BENSON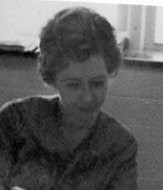 BARBARA BROOKS
MR. COMBS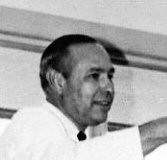 MRS. EMERICK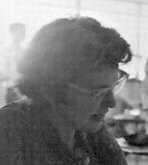 MR. EVERS
MRS. FIIHR

MR. GAVITT

ELIZABETH HARRIS
CHARLIE HERNER

HERNER, Harlan Charles 88, passed away on February 22, 2019. He spent his final days surrounded by family and friends. "Charlie" as he liked to be called, was born in Jerome, Arizona. He grew up in Douglas, Arizona and graduated from Douglas High School in 1948. He moved to Tucson where he graduated from the University of Arizona with a Bachelor of Arts Degree and a Master's Degree in History. While at the UofA, he was commissioned as a Second Lieutenant in the U.S. Army through their ROTC program. He served in the Korean War, and ended his long military reserve career with the rank of Colonel, after serving as a commander of the 8th Battalion 40th Armor. In addition to his military career, he spent his civilian life as a high school history teacher. He was one of the first faculty members at Canyon Del Oro High School when they opened in 1964. He taught both regular and Advanced Placement U.S. History until his retirement in 1986. Charlie was a deeply respected leader and teacher, and was beloved by his family and many friends. Charlie will be forever missed. Charlie was preceded in death by his parents, Harlan and Thelma Herner; sister, Jean and his first wife, Beryl. He is survived by his second wife, Joan; son, Harlan; daughter, Katie; grandsons, Joey, Andreas and Harlan; nephews, Harlan, Stuart and Glen; nieces, Julia and Mindy. A Memorial Service will be held at 1:00 p.m. on Saturday, March 16, 2019 at St. Alban's Episcopal Church. Arrangements by HUDGEL'S SWAN FUNERAL HOME.

ERMINDA IVAN

DEAN METZ

Dean Metz 9/29/1935 - 7/1/2013 The Old Pueblo has truly lost one of our most beloved citizens. Born in St. Joseph, MI on September 29, 1935, the youngest of eight children. Dean's family moved to Tucson in 1948, where Dean's father, Carl Metz, established Redeemer Lutheran Church. Dean attended Amphitheater High School excelling in sports. He turned down an offer to play for the Chicago Cubs organization and instead accepted a full ride scholarship to play basketball in Arizona's Bear Down Gym. Dean's association with the U of A continued the rest of his life as an active member of the Letterman's Club and running game clocks for both U of A football and basketball games for 29 seasons. Upon graduating in 1957, Dean began teaching and coaching at Amphi and he also began officiating high school football and basketball, a passion and love for which lasted the rest of his life. In 1965 Dean transferred to newly opened Canyon Del Oro High School, teaching biology and becoming the school's first varsity baseball coach. The state championship became elusive for Dean with his teams five times finishing second in the state. Three times he was named Tucson's All City Coach and in 1998 was inducted into the Pima County Sports Hall of Fame as an official, coach, and athlete. In 1984 Dean became the assistant principal at Amphi Middle School and in 1988 he became principle at Coronado Middle School where he also coached the girls basketball team to an undefeated season. Upon his retirement Dean became a member of the Southern Arizona Retired Coaches and Officials Association. Dean married the love of his life and high school sweetheart, Jackie Johnson, in 1955. Devout Christians whose lives were both blessed and touched with tragedy, losing two of their four children, twins Devon and Dale. Dean Metz was no ordinary man and beyond his accomplishments on courts and fields of play, was an extraordinary man who touched the lives of thousands of Arizonans. His wit, his humor, his laugh, his booming voice, his down right sense of honesty and fair play, made us feel we were special. His family, his friends, his students and his players, we will all miss you Dean! God's speed. Go Cubs! Dean was preceded in death by his mother and father, Carl Metz and Martha Buchholz. His wife Jackie, sons Devon and Dale, and granddaughter Jem Metz. Dean is survived by his sister Elda; brother, Erv; daughter, Deborah Neufeldt and son, Dion; granddaughter, Alyssa; and great-grandsons, Michael and Maddux.

MR. TISSAW