In Memory
Londa Lecher (Gemeinhardt)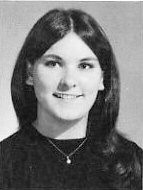 Gemeinhardt, Londa Ann (Lecher)
March 1, 1951 -April 29, 2007
(Published Wednesday May 02, 2007)
CARY, NCjJANESVlLLE-Londa Ann (Lecher) Gemeinhardt, 56, of Cary, NC, passed away Sunday evening, April 29, 2007, at the University of North Carolina Medical Center in Chapel Hill, NC. She was born on March 1, 1951, in Spencer, lA, daughter of Marvin
&
Jearaldine (Pike) Lecher. On Sept. 1, 1973, she
married Donald A. Gemeinhardt in Chula Vista, CA. Don and
Londa spent most of their married lives overseas in the countries Don was stationed in the U.S. Air Force, most notably Germany, England, and Italy. She had received her credentials as a Registered Nurse. She enjoyed traveling, and often came to Janesville, where her parents, and presently her brother, own and operate the Frostie Freeze. Londa had a great sense of adventure and loved traveling the world with her husband and children. She took great pride in her children and their activitIes. After Don retired from the service they moved to Cary, NC. She is survived by her husband, Col. Donald Gemeinhardt (ret.); her 2 sons, Chad (Eisa) Gemeinhardt of Charleston, SC, and Garit (Susan) Gemeinhardt of Charlotte, NC; her daughter, Brianne Gemeinhardt of Cary, NC; her father, Marvin Lecher of Janesville; her sister, Vicki Jae (Frank) Rauscher of Plano, TX; her 2 brothers, Danny (Peggy) Lecher of Milton and Kip Lecher of janesville; her 2 nephews, Blake and Grant Rauscher; her faithful buddy, Bailey; and many friends. She was preceded in death by a son, Ryan Gemeinhardt on Dec. 15, 1977; and by her mother, Jearaldine Lecher on Oct. 27, 2001. Friends may call from 3 until 5 p.m. on Thursday, May 3, 2007, at the WHITCOMB-LYNCH-ALBRECHT FUNERAL HOME, JANESVILLE, 15 N. Jackson St. Burial will take place at 3 p.m. on Friday, May 4, at Pleasant Hill Cemetery in Primghar, lA. Memorials in her name may be made to the Shepherd Center Foundation, 2020 Peachtree Rd. NW , Atlanta, GA 30309 .
Thanks to Londa's sister, Vicki Rauscher, for the photos.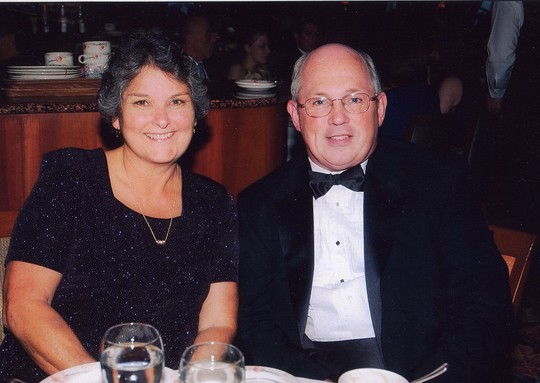 Londa and her husband on an Alaskan cruise in 2006
Londa and extended family at wedding in 2001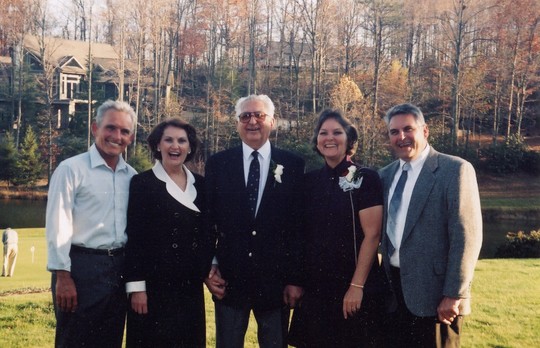 Londa with brothers, sister, and Dad in 2001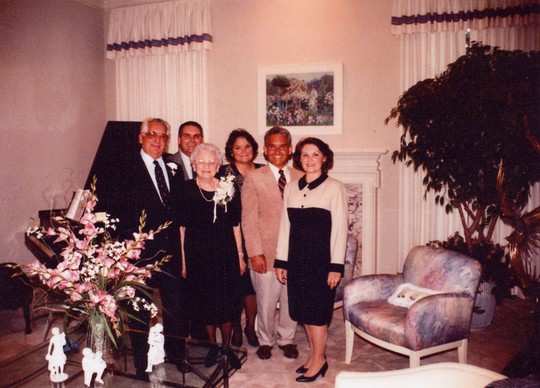 Londa at her parents' 50th wedding anniversary in 1999.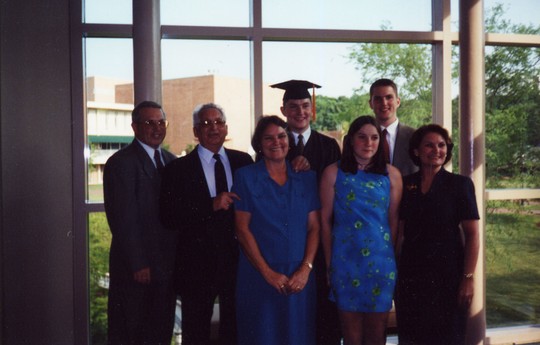 Londa and family in 2000.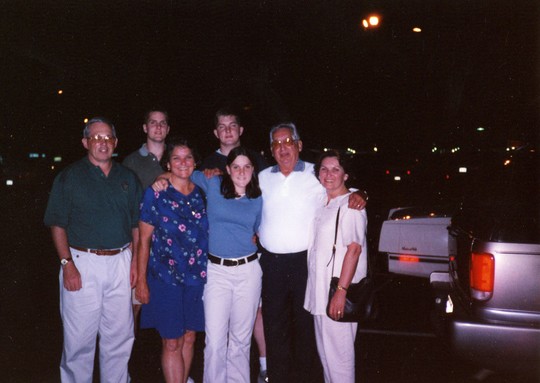 Londa and family in 2000